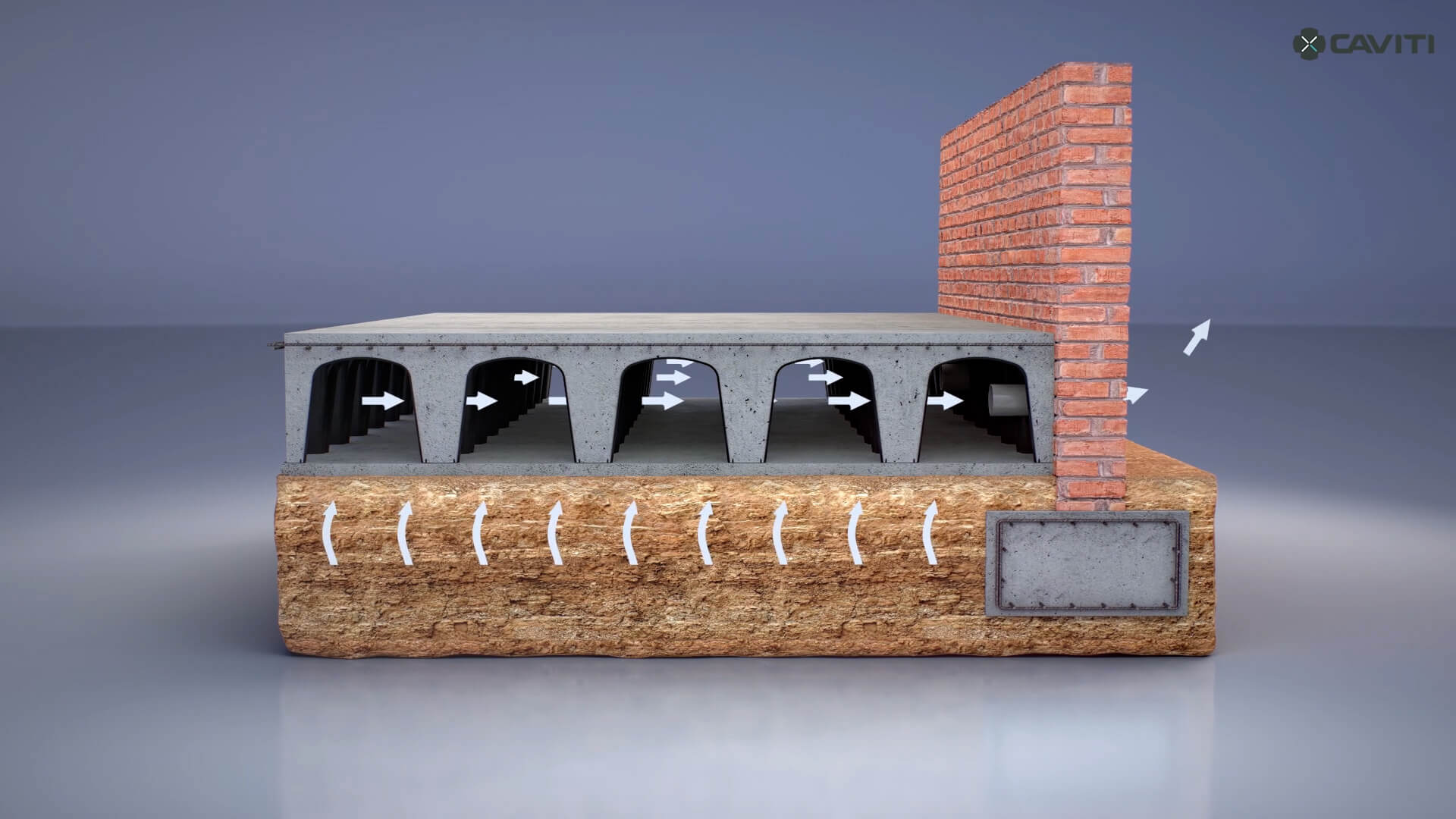 European Directive 2013/59 issued by the EURATOM on the control of radon gas in homes, entered into force on 08/02/2018 and obliges governments to carry out measurements in places of risk and mitigate their concentration. All of the foregoing in a context where, according to the CSN, 10% of Spanish buildings exceed risk levels.
According to the WHO, radon gas is the second cause of lung cancer after tobacco, with the most affected areas in Spain being: Salamanca, southern Galicia, some areas of the Sierra de Madrid and the provinces of Avila, Toledo, Caceres, Córdoba, Jaen and Gran Canaria, characterised by the fact that their soils are comprised of granitic materials.
The reference regulations establish that the member countries of the EU may introduce specific requirements in the technical building codes that prevent the entry of this gas in newly built buildings and encourage its reduction in previously built dwellings.
In the case of Spain, from 1 July 2020 onwards, the CTE, in its basic document HS6, indicates as mandatory based on the location of the projects, a series of quantitative and qualitative parameters for the proper ventilation of the sanitary chambers.
Radon accumulates in the basements and lower parts of homes, meaning it is necessary to ventilate these areas or place architectural measures, namely floor barriers or sealing the home. According to the different studies, the gas disintegrates in 3.8 hours and the issue would occur in those enclosed places, in which accumulations that are harmful to health are caused.
The main area of entry of radon gas in buildings is the ground, filtering through the floor, the air chamber of the exterior walls, the basement walls, drainage pipes, water supply pipes, the sanitary slabs or through of fissures, cracks or joints. For this reason, radon gas can be found preferably in the basement and ground floors, without excluding the upper floors, due to the possibility of leaks. Therefore, it seems reasonable that in order to ascertain whether there are high levels of gas inside, a measurement should be carried out.
In the event that high levels of radon gas are found, or preventively in those new or existing constructions located in the risk areas indicated above, corrective measures should be implemented and projected for its mitigation, such as the sealing of filtration points, placement of insulating barriers, installation of extraction or depressurisation elements and/or execution of sanitary slabs or ventilated floor sections towards the outside.
To implement this last issue, we expressly point out the timely nature that the Cáviti® System provides us with for ventilation purposes. The implementation of a ventilated chamber generated by the placement of vaulted pieces of recycled plastic as lost formwork for the floor, which allow uniform bidirectional ventilation and perfect insulation, unveils itself as the ideal option to avoid these undesirable situations.
The solution, increasingly in use nowadays, has proven to offer an ideal response to radon gas filtration problems in all types of buildings.